Taiwan
Summary:
Spring of early 2009, the last year of Yang Ming high school career
A sunshine boy
A melancholy boy
A girl with short hair
A long-haired girl
Two of the same sex touch to collapse. After the collapse of the exploratory period of the so-called normal encounter, and then collapse He Wei-leun and Lin Cheng-Che is a pair of good friends in the last year of high school days, gradually, their relationship produced a subtle change.
Until the day finally suggestive of the heart of the affair, the two decided to contact after touching passion. But no match for frustration and social pressure of public opinion, political philosophy escape, and want to try a so-called normal relations. By Guo Yi-chin and Li Ai-ling, they understand each other, hugging each other, spent a happy high school career. Until they were found by Qin's mother, in her mother's opposition, according to Qin Ai Ling decided to leave, and embrace the political philosophy can forget that feeling before. Unexpectedly, two people are wrong … until the final only to find …
If we can not embrace, that the world is left?
http://www.youtube.com/watch?v=YdpdnbR5VWg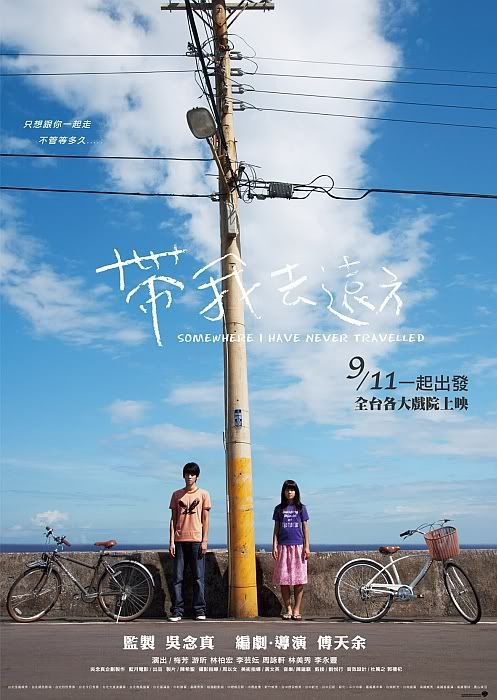 Summary:
In a small secluded town by the sea, there lives two lonely youths filled with angst and uncertainty. To the 15-year-old Ah-Guei, her world has always been different from others. Her eyes tell her that there are no greens or reds in the world. The only person she looks up to is her cousin, Ah-Xian. Ah-Xian has a big world map and a whole bookshelf of traveling guides. He takes Ah-Guei on imaginary journeys out of their little town, into a world full of wonders. Yet, the 20-year-old Ah-Xian harbors a secret, as he has come to realize that the only objects of his desires have always been people of his own sex. Ah-Guei and Ah-Xian dream and plan that one day when they can fly away to a place where there will be no more loneliness or angst.
http://www.youtube.com/playlist?list=PL89943D93B0F84350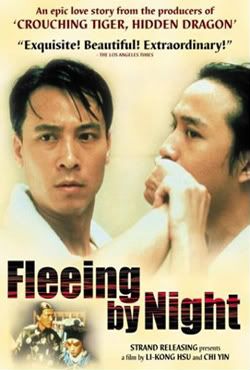 Summary:
Set in China in the 1930s, the film is about the unsettling relationship between three characters. Ying'er, the daughter of a theatre-owner, welcomes the return of Shao dong, her fiancee and a fine cellist who has returned from America. Shao-dong soon finds himself captivated by the opera "Fleeing By Night" and its celebrated actor, Lin Chung. He soon finds himself smitten by Lin Chung. However, Shao dong finds that a rich kid, Huang Zilei is also vying for the affection of Lin Chung. Ying'er becomes torn between her affection for both men and with a growing awareness of the intimacy between them, she finally surrenders her own love to the stronger passion between the two men.
http://www.youtube.com/watch?v=GklzZsOxnMQ (Chinese subs)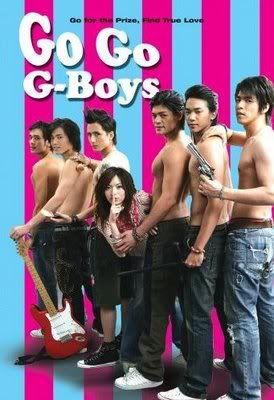 Summary:
Hong needs to pay off his girlfriend's debts pronto or answer to the fists of some very unfriendly gangsters. Lured by the NT10 million cash prize, he decides to join the G-Boy gay beauty contest. Hong's gay best friend Shin, who has been in love with Hong for years, also joins the contest to help him out. Hong isn't the only poser in the group though; there's also undercover cop Jay who's investigating a bomb threat. Swept into a very different world, Hong and Jay not only have to master the ins and outs of pretending to be gay, they also have to face their own reservations and uncertainties about sexual orientation. With the crown and their friendship on the line, Hong is finally forced to confront his ambiguous relationship with Shin and the feelings that have remained unvoiced for so many years.
http://www.youtube.com/watch?v=tpSfPPD23io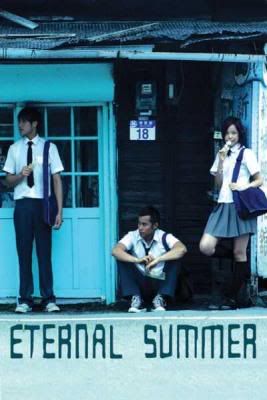 Summary:
As a child living in a seaside town in southern Taiwan, studious Jonathan was asked by his concerned teacher to look after rebellious classmate Shane. Ten years later, what was once a good-natured obligation has since blossomed into a warm friendship, with Jonathan still on the academic track and Shane now finding his calling on the basketball court. Taiwan-born schoolgirl Carrie arrives from Hong Kong comes to join her mother after a disagreement with her father and transfers to their school. She befriends Jonathan and convinces him to join her on a secret day-trip to Taipei and in the evening she seduces him in a sleazy hotel but Jonathan backs down clearly distraught. Eventually, her observations of his and Shane's friendship leads her to believe that he is homosexual and in love with his best friend.
http://www.youtube.com/watch?v=CUrwd7dJtNs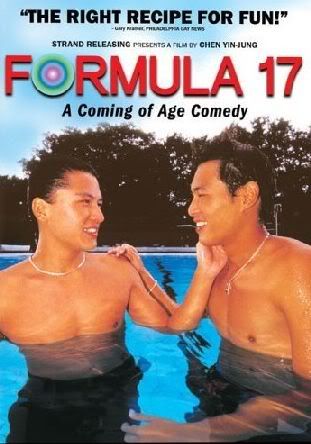 Summary:
This candy-coated depiction comes off as a refreshing celebration of the simple joy of being young, gay, and in love. Tien is a 17-year-old country boy who has just arrived in Taipei to meet an internet friend he has been corresponding with. It soon becomes clear, however, that the prospective man of Tien's dreams–whose online handle is "Beast Man"–is only out for one thing, so Tien flees to a nightclub where his childhood friend, the flamboyant Yu, slings drinks with enthusiasm. Yu takes his naïve friend under his wing, scoffing at Tien's dogged insistence on waiting for love before he loses his virginity, and attempting to educate him in the ways of urban existence. Tien persists in his virtue, resisting the advances of a hunky plumber hired by Yu and his crew of queens for the purposes of deflowering the boy. Meanwhile, it seems Tien has caught the eye of the local playboy, Bai, whose reputation for loving and leaving is well-established. Tien is likewise drawn to Bai but is justly wary of his past, and the two enact a halting courtship fraught with misunderstanding that stems from Bai's fear of intimacy.
Part 1: http://www.dailymotion.com/video/x85ydn_formula-17-taiwanese-2004-eng-subs_gaylesbian
Part 2: http://www.dailymotion.com/video/x85zjs_formula-17-taiwanese-2004-eng-subs_gaylesbian
Part 3: http://www.dailymotion.com/video/x869kn_formula-17-taiwanese-2004-eng-subs_gaylesbian
Part 4: http://www.dailymotion.com/video/x869qh_formula-17-taiwanese-2004-eng-subs_gaylesbian
Part 5: http://www.dailymotion.com/video/x869z9_formula-17-taiwanese-2004-eng-subs_gaylesbian